October 12, 2017 at 10:41 pm
#9518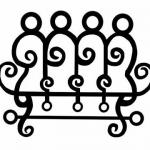 Los
Participant
Hi Zigacesen1!
Here is my perspective on your questions:
1. Although certain demons, or Ancient Ones as I call them, have diverse characteristics, it is important to find one that truly wants to work with you. Some Ancient Ones are great for business and/or music, but if they do not want to work with you, it's very difficult to make a pact. Take your time, research, and see which Ancient Ones are willing to help. You can always reference this link to research, but dedicate time.
2. Your requests, in my opinion, have to be as equal as to how much you can offer. You can't request to be a millionaire, and only give a minimal offering. I suggest you meditate and advance more in the path before making a pact.
3. Typically you should write your pact, and then seal it with blood.
This reply was modified 2 years, 11 months ago by

Los

.