October 12, 2017 at 10:50 pm
#9520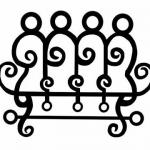 Los
Participant
Hi Blacksigil!
We follow each other on Instagram, so I'm glad to see you hear as well!
I have never used perfumes or colognes as an offering, but have used oils when I am dressing a candle. I think that oils are more "in sync" with ritual work, but I could be mistaken. Try using the "Siete Machos" fragrance, and see what happens. I feel that honest offerings are heavily favored by the Ancient Ones, and each ritual is personalized to the best of the ability of the practitioner.
As for how to an offering, it depends on you. There is no right or wrong to do rituals, but if you are doing a ritual for a specific purpose, than there are specific steps that some rituals require.
This reply was modified 2 years, 11 months ago by

Los

.