October 12, 2017 at 11:06 pm
#9523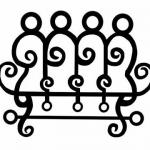 Los
Participant
Amazing advice from all the previous posts!
Tory: You are absolutely right in saying that beginners should be patient. We live in a world of instant gratification, and when we don't get what we want, we give up and forget. I have seen this MANY times with beginners in the craft, and they lose sight of why they are doing this.
Daniel: Great, thorough advice! The one that really called out to me was your advice on meditation. Meditation is the most important, basic building block in this path. I'm guilty of not following a routine in the past, but ever since I have implemented a daily, 20-minute meditation session I have seen the results two-fold! Building from there, one can achieve great things. I think that this has to be one of the most important factors in opening the mind, body, and spirit for greater things.
Beal: "So follow your heart it will lead the way and if BWC is right for you your heart will tell you so." Great words for beginners! I listened to my spirit, and discovering and following the left-hand path has been such a progressive experience. I have learned a lot and have grown in spirituality. This path is not for anyone, and it's meant to be that way. If it's for you, you'll just know.
My Advice: Don't lose yourself! Simple as that. I have seen many beginners read countless books, buy numerous supplies, and get engulfed in the whole presentation of the path. Believe me, spiritual bling is nice and all, but one has to remain true to oneself to truly advance. Think about why you are in this path, what you want to achieve, and how you will achieve it. Put yourself first, and then apply all the knowledge to attain your result or growth.