October 24, 2017 at 6:23 am
#9641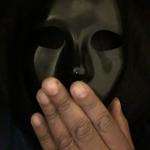 JE Garcia
Participant
Hello Must. While being late to class -as usual but being that this is my first "official" post on these forums, I find that this subject is suiting.
Okay, so pact making…well, first you have to know your reasons for making a pact and as what the other person has said, you do have to hold up your end but also remember, especially if you're forming a bond or relationship with the entity that you're making a pact with; things change in time and so will you. Meaning, whatever you want now, (your reasons for making the pact) will change and so you don't want to be bound by a static agreement. Always be thoughtful as to what you want to achieve, what you will do on you end and see it through but the more you form an actual relationship with the entity, or spirit force, the more you will not need an agreement but that's just my opinion.
Whatever you do, be careful and best of luck.