November 7, 2017 at 11:03 pm
#9735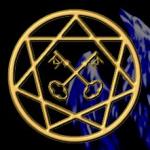 Claves R Custos
Participant
I am probably going to sound like a complete idiot, so you can laugh. There is really only one thing I want in terms of The Nemeses: I want what they took from me. Which, when looked at, translates to both money and material belongings.
The latter, as I mentioned, can be secondary since it's likely the material belongings have either been destroyed, thrown away or sold.
It sounds as though I should try calling back, say the money involved, a sum at a time. Am I right, or am I dead wrong here? I admit, I have never done anything to the magnitude of dealing with The Nemeses, or the aforementioned major goals before.
I've always done small stuff, like "Get rid of a cold"…I don't think I've ever believed I could do something this huge.