How do you summon a demon?
Posted by

Categories

Blog

Date

March 20, 2017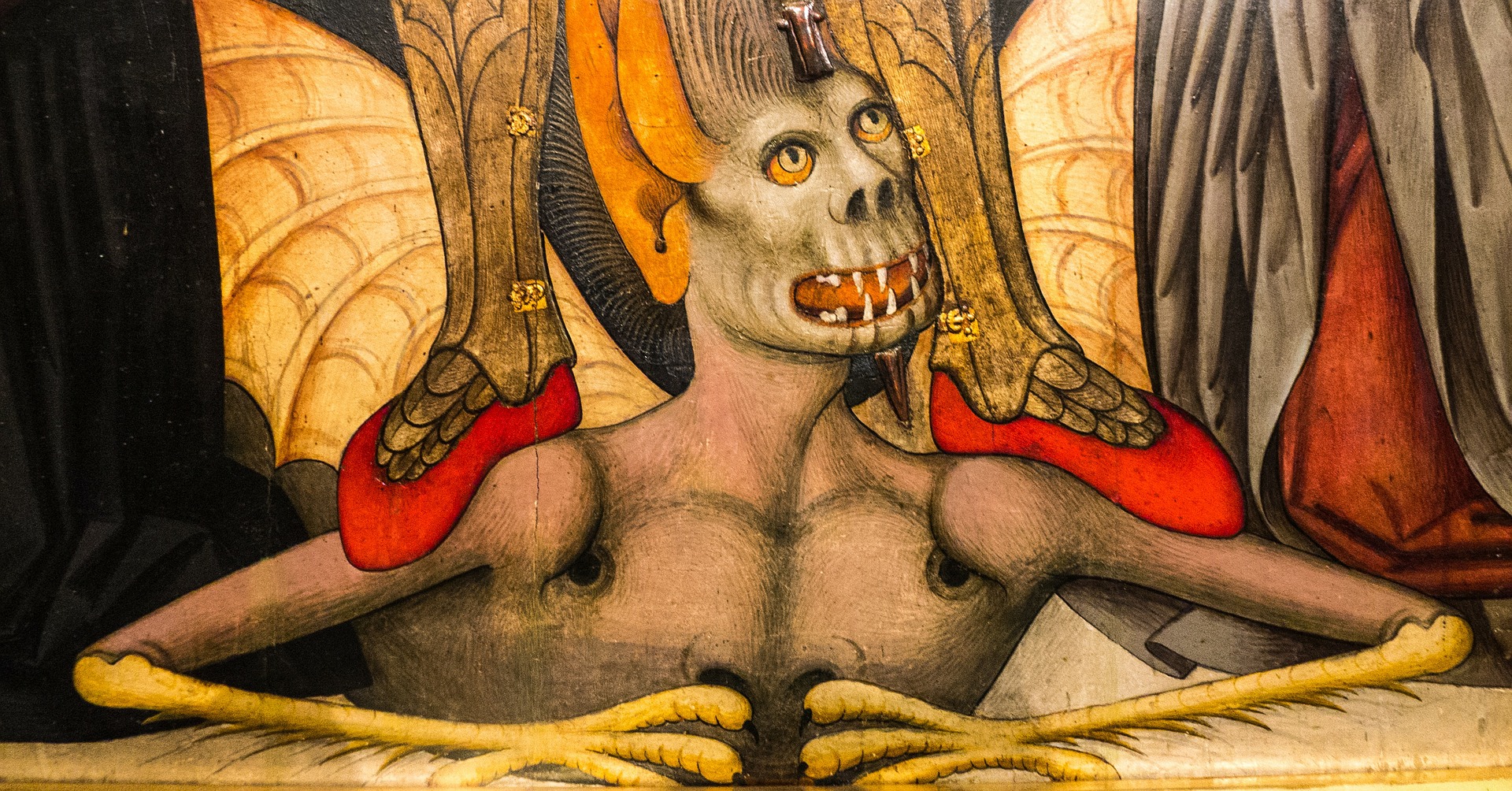 To summon a demon can be as complex or simple as you wish, and as positive or negative as you wish. It depends on your magickal training, your beliefs on what demons are and what they can actually do, and your reason for wanting a evocation.
While I began demon evocation using ceremonial magick methods, I learned fast through trial and error, what worked, and then developed an easier system to get the desired results. (These exact methods are explained in full in the Working with demons course.) However, if you are new to demon summoning, you will need to know the difference between the methods.

Traditional Ceremonial Magick Demon Evocation
To demonstrate, let me show you a video of how practitioners of solomons magick perform a formal and traditional demon evocation. The first part of the video offers a history of Western Magick, illustrated with graphics and displays, setting forth the author's theory, based on his own research and experiments, that visions of spirits obtained by magicians in medieval times were subjective and hypnotic rather than hysterical hallucinations. Runyon holds that the practical technique for achieving this was the visual distortion which occurs when a person stares at his or her reflection in a dark mirror. This technique is demonstrated and visions are simulated.
The relationship of the "72 Rebellious Spirits" contained in King Solomon's legendary "Brass Vessel" to the Holy Angels who control them is explained and a hypnotic method for invoking these Angels into a Crystal Ball is demonstrated. According to the narrator, these two systems should be integrated for a proper spiritual balance.
The video climaxes with the presentation of a complete Goetia Evocation Operation, in full ceremonial regalia, summoning the spirit Astaroth (actually the Canaanite Goddess, Astarte) to visual appearance in the dark mirror on the Triangle of Art.
https://youtu.be/vpV7wfwMIiE

The Solo Witch/Occultist Version for Demon Evocation

Be somewhere safe, quite, & where you will not be disturbed for at least 1hr. Be relaxed and confident. 
Setting Up:
Ensure near darkness

Get a Mirror that you do not use on a daily basis set up so that you can sit relaxed & can see your face in the mirror
Get a Candle, light, & put on the same side as your ocular dominance, ensure that roughly half of your face is in shadow & half is lit

Breath and relax then start when you feel calm & comfortable

1st) Set your intent 'Why are you doing this?' What do you want/desire?
Now analyze that and try and find the emotional Need underneath.
2nd) Once you can identify & feel the underlying drive open your eyes and look at the mirror, try and see that feeling in front of you, use your face as a framework for a new face, use the eye that is in the shadow as the point of observation
3rd) Relax your eyes, unfocus them slightly and let your face fuz in & out, maintain that relaxed observation of the underlying drive mixing with the image of a face, that frequency & focus, don't try and hurt your eyes you have time
4th) Whatever happens happens, don't get scared and loose your focus don't get excited and try to see a particular face clearer, you are an observer, perhaps it will take you several tries for anything to happen, maybe it will happen right away and be to much, what happens happens, you have the means to stop it at any time
5th) When a image stabilized or you 'know' it is the right time, say what you need to say, ask what you need to ask, Remember: "Like brings like" "As above so below" The Golden Rule, then listen inside yourself for the reply, it is hard to hear a whisper in a thunderstorm of thoughts
6th) When you are done, breath, write something, stretch, clean up the space, then ground your energy, or go about your life
Good Luck! Share your thoughts on which method you'll try!